12/31/22
(Note from the future - this is a backdated 2022 roundup that I wrote but forgot to post at the end of the year!) 2022, in short;
Many chores and a lot of practice
Many animals and a lot of learning about them
And in long; Both kind of a wild year for me and a very stolid one. I traveled possibly the least I have ever done, spending a sum total of 6 nights away from home over the whole year (and all within a few hours drive). That was both because of some personal goals (find joy where you are! stop driving away depression through novelty!) as well as the general needs of running a farm. Still, novelty found me plenty. Work-wise, I had a good year. Saw the back of several projects that (while small) feel among my strongest. In April I released Anonymous Animal, a 15 minute durational... poem? experience? game? that runs every hour, on the hour. You can ask someone to meet you there at :00 to take a walk on the internet together. There's been some link rot since April but it is mostly still together. In July I made ravel, a tool for making unfolding texts out of the details tag. In September (and then again in November, with the print edition) I released World Ending Game, a tabletop game to end a campaign in any system. This was without a doubt one of the biggest projects I've ever produced from a collaborators and budget perspective. Unbelievably gratified in how beautiful it turned out. Still unreal how many folks I was able to work with on it. I broke even on production cost about a month and a half ago, which has also been gratifying! It was a big risk, and you never know. November also saw the release of The Barnacle Goose Experiment, a body-horror abiogenesis idle clicker for the browser. Man, this game.... has not released its hold on me. I thought it was done but I've been having ideas (and people play it in ways that I wasn't anticipating). It wants for a little technical work, but also... eh, we'll see. Otherwise, I've kept up maintenance of my various resources (tiny tools directory, big artist opportunity list) and personal logs (screenshot garden, the rss). Over the summer I wrote an essay/book chapter for Pioneer Works on tools, silicon valley techno-optimism, and Ursula Franklin that has yet to see digital publication but it was a ton of work and I think it turned out well and I look forward to sharing it someday. I also have been doing some contract writing on a truly bonkers game that I can't talk about but rest assured it's a wild one.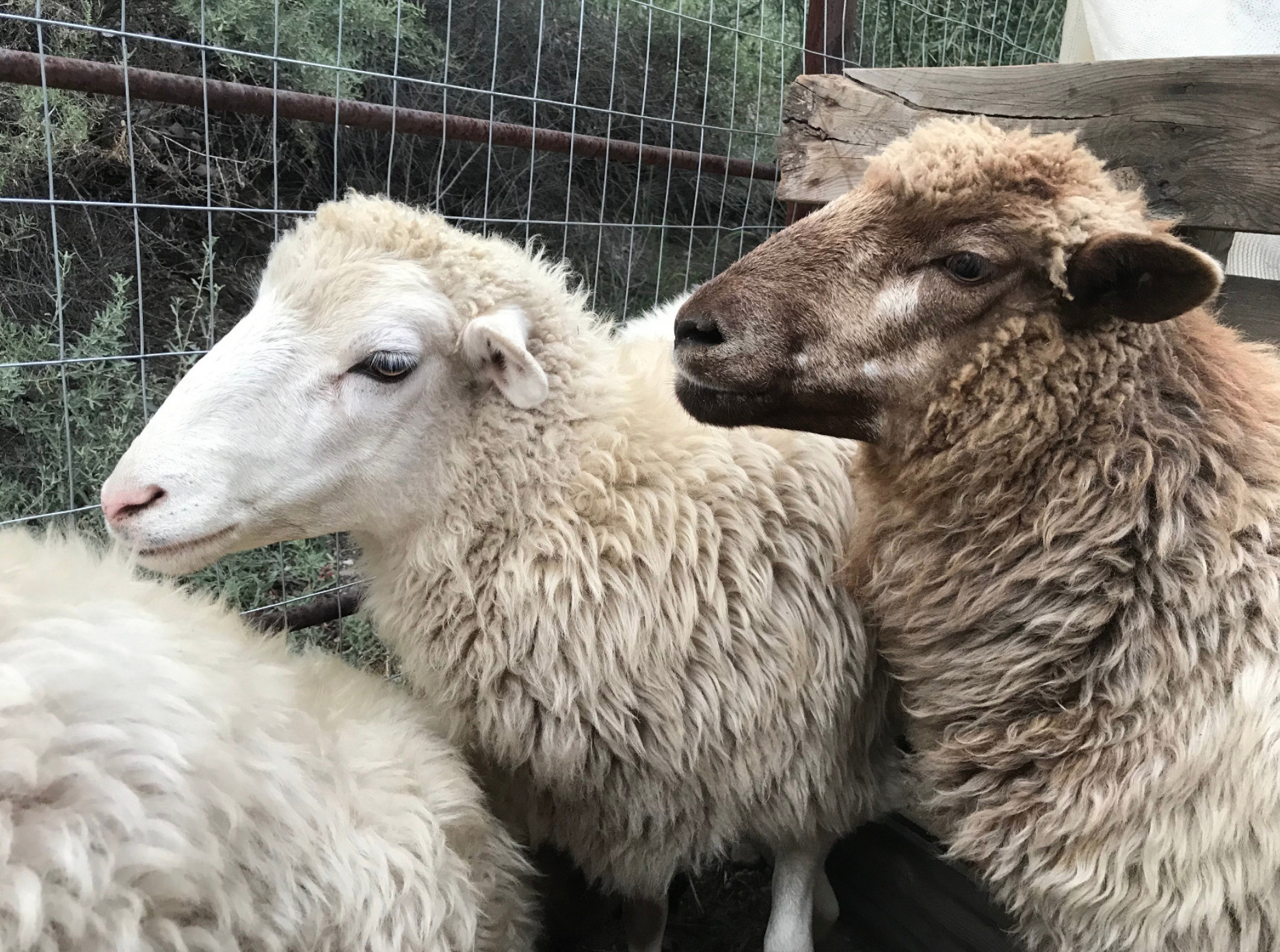 Considering that all of this happened while continuing to gut and fix my house and literally start a farm it feels like a productive year. I planted a dozen more fruit trees in 2022, as well as vines and bushes. I now live with eight sheep (soon to be 15?? lambs eminent), 6 ducks, 4 geese, 2 dogs, several barn cats and one indoor cat, and a donkey. I learned masonry and sheep husbandry, as well as brushed up on past skills in fence building, carpentry, plumbing, sheet-rocking, roofing, and tiling. I installed two woodstoves and built a corral and a poultry coop. I read 61 books and played half as many games. I watched some really great movies. I made a few drawings. I learned a lot about hay. I felt close to death (or serious risk) five or six times this year, including:
Having the 350,000 acre wildfire come within a few miles of my house. Being able to see the flames from the ridgeline
Lightning striking a tree right next to my house (while I was working outside on a metal fence!) and the light and sound being so bright it blinded me. Watching it burn to the ground all night to make sure it would not spread
Getting caught in the creekbed during a flash flood
Narrowly missing stepping on a rattlesnake
Getting attacked by a huge swarm of bees while down in the field! Getting stung a dozen times before I got back to the house!
Stealing that piece of trinitite in my sock from the Trinity Test Site on their annual open house day and getting stopped by a soldier on the way out
Equally matched by the good:
Two lunar eclipses
Two wonderful dogs
A Fall of Magic campaign I am going to think about for the rest of my life
Eating fruit off trees I planted
Going up in a hot air balloon
Helping raise 360k for the NNAF with Caro, and everyone who contributed to the bundle for abortion funds
All the firewood gathering days in the forest
All the mail I've gotten in the PO box
Really getting to know and make friends with my neighbors
The incredible plum schnapps I made off my own tree in the summer and drank when the nights first hit freezing
Everyone who came to visit me. I love that people do that
My goals for 2023 are mostly hedonistic because I am tired of simply staying alive, I'd like to remember through and through that I'm alive. That said, I've got projects on the docket in a major way and a community here that I feel ever more enmeshed in. I'm excited for lambs and my work and my garden and my friends. I couldn't ask for more - I wish the same for all of you. Happy New Years.